Black Friday is the day after Thanksgiving where stores throughout the nation open at outrageous hours to offer shoppers the best deals on all of their must haves for Christmas. Some stores open as early at 6 pm on Thanksgiving Day.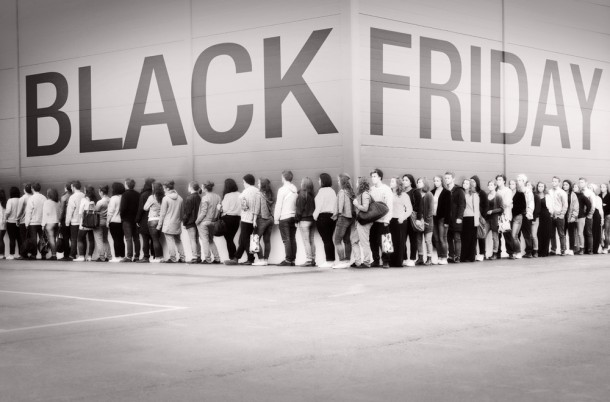 Don't get me wrong, I love a good sale as much as the next shopper, but do we really need to cut our holiday short and give up precious time with our families to go all primitive and fight over the last TV or a pair of Beats? People instantly throw out the importance of the meaning of Thanksgiving.
The idea of Black Friday is wonderful for the consumers, stores, and the economy, but why does it have to start so quickly after the holiday? It would be far more reasonable to have Black Friday on a different date. This would allow families to spend more time together and not have to worry about not getting any sleep or being the first in line at the store. Moreover, the amount of car accidents and other injuries that occur on Black Friday are staggering. In the article attached, it is clear to see that this shopping experience has become increasingly dangerous. http://www.huffingtonpost.com/kyle-mccarthy/5-terrifying-things-about_b_6233882.html
Companies are starting to realize that this event needs to be stopped. REI has now announched that they will be closed on Black Friday, encouarging its shoppers to go outside and if they must shop, to shop REI online from the comfort of their homes with their families. http://www.rei.com/black-friday
I love Black Friday for the deals and the fact that my family uses Black Friday to hang out and go shopping together. However, I hate that Black Friday cuts Thanksgiving short and makes the workers of these stores give up time on a holiday where we should be thankful to have the ability to have a nice warm meal and a loving family.
Remember to be thankful for the things you have, not the things you want to have.
Xoxo,
Claire